Four Steps to an Extraordinary Memory
It's never been easier to learn how to remember all those things that could make you more successful in your pursuits – in business, in studies and in your life. Stop struggling to remember or stop avoiding the task altogether.
MemorizeBest is a breakthrough in improving your memory. Learning how to remember is no longer complicated or only for the gifted.
Never again think of a good idea and then lose it to forgetting.
Never again hear something important and then forget it.
Never forget a name again.
Take command of knowledge you now only marginally know.
No longer be intimidated by large bodies of knowledge you'd like to remember but never thought you could.
Remember everything you want to present or say, without notes.
Stop forgetting things you need to do.
Take this next step. It will make a big difference in your life.
Continue Reading
Memory Training Topics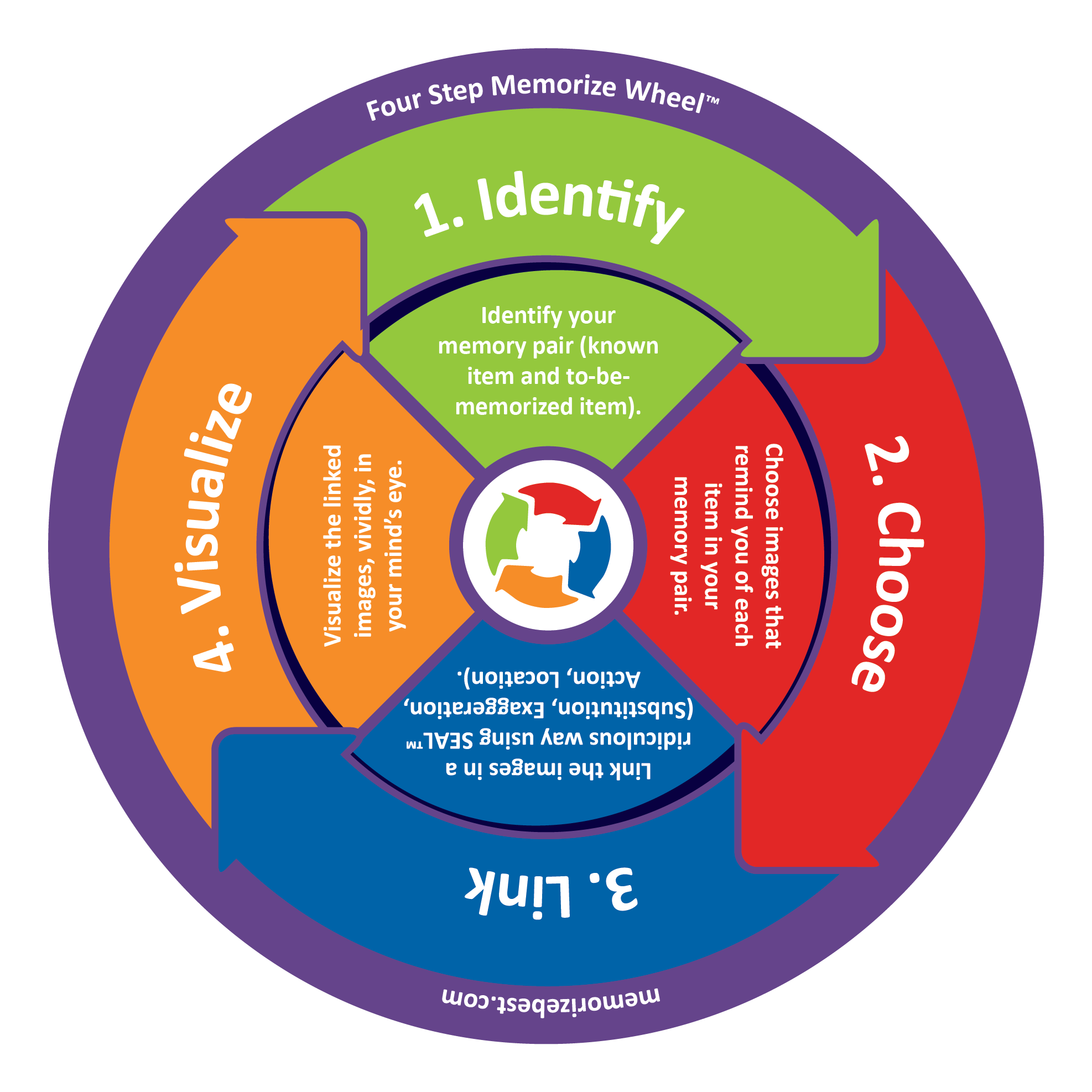 Once you understand and use these four steps, everything becomes easy to remember.